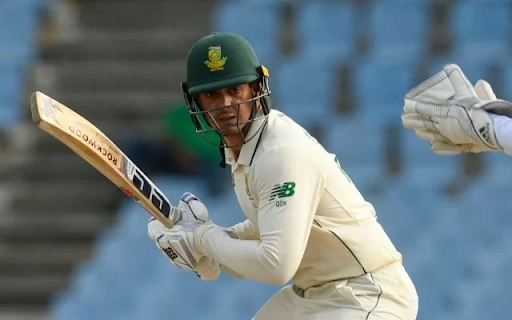 Quinton de Kock is likely to miss second, third Test between South Africa and India
Quinton de Kock is likely to miss second, third Test between South Africa and India
December 14, 2021  Author : ch799
Quinton de Kock will miss portions of the Test series between South Africa and India due to the birth of his first child, in what can only be described as a big development. Given bio-bubble conditions, the wicketkeeper-wife batter's Sasha is due to give birth in early January, which might put the southpaw out of the second and third Tests.

De Kock's absence would be a big setback for the Proteas, as the southpaw has been a key member of the batting line-up. In his absence, South Africa's lower order would be vulnerable, and his precise glovework behind the stumps would be missed. Kyle Verreynne or Ryan Rickelton is expected to step into De Kock's shoes in the important series.

Meanwhile, South Africa's selection coordinator Victor Mpitsang told ESPNcricinfo about the significant development. Notably, India is the world's top-ranked Test squad, having dominated the Test series against Australia and England earlier this year. Given the Proteas' recent struggles in the longer format, India is widely seen as the favourite for this series.

When it comes to De Kock's prospective successors, Verreynne made his Test debut earlier this year when vice-captain Temba Bavuma was injured on the West Indies tour. He could not impact, allowing only 39 runs in three innings. He has a total of one half-century in three First-Class games for Western Province.

If Ryan Rickelton is included in the playing XI, the 25-year-old will make his Test debut. Notably, the left-handed batter has been in excellent form recently, ranking 10th in first-class batting this season. In addition, he has two century in the longest format in his previous three assignments. As a result, it'll be interesting to see who takes De Kock's place.