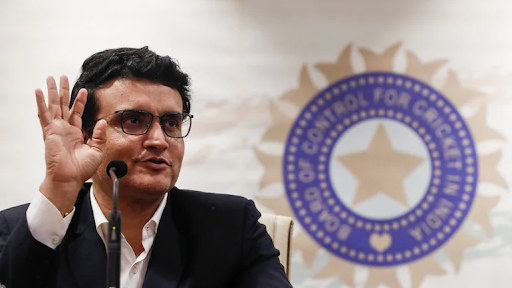 BCCI president Sourav Ganguly will replace Anil Kumble as ICC Committee
BCCI president Sourav Ganguly will replace Anil Kumble as ICC Committee
November 22, 2021  Author : ch799
Sourav Ganguly has been named chairman of the ICC men's cricket committee, which is a huge announcement. He succeeds Anil Kumble, who stood down after serving three three-year terms to the maximum allowed. Ganguly has been the President of the BCCI since 2019, so he is well-versed in the administrative role, and the bar is set very high for him.

Meanwhile, the ICC announced Ganguly's appointment in a press release on Wednesday (Nov 7). Ganguly is one of the most well-known figures in cricket, having led India to the World Cup final in 2003. With his bat and leadership qualities, the southpaw is credited with leading India to new heights. He served Indian cricket, first as President of the Cricket Association of Bengal (CAB) and subsequently as President of the BCCI.

Ganguly will remain as President of the BCCI. As a result, it remains to be seen whether or not the legendary cricketer is involved in a 'conflict of interest situation. Meanwhile, the ICC announced that the World Test Championship would continue in its current format, with the top two countries competing in a final after a two-year league phase.

Meanwhile, the governing body of cricket has constituted a working committee to examine the position of the Afghanistan Cricket Board in light of the country's recent political upheavals. Imran Khwaja, the group's chair, is joined by Lawson Naidoo, Ross McCollum, and Pakistan Cricket Board (PCB) chief Ramiz Raja.