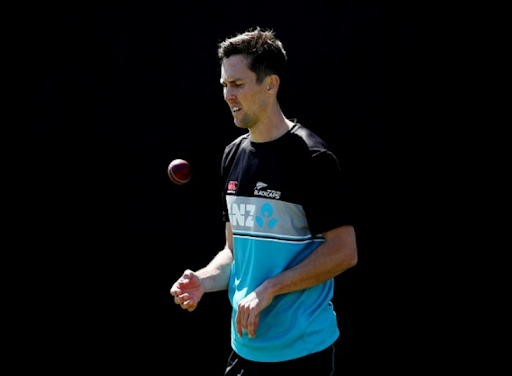 New Zealand Trent Boult looks to create a big upset to England
New Zealand Trent Boult looks to create a big upset to England
November 10, 2021  Author : ch799
Trent Boult, a New Zealand bowler, stated England has a well-balanced team ahead of the Black Caps' semi-final match against them in the ICC Men's T20 World Cup 2021.

Few teams have been as consistent at ICC tournaments in current history as New Zealand, and Kane Williamson's side appears to be comfortably in the flow as they enter another knockout phase. New Zealand were semi-finalists in the last ICC Men's T20 World Cup five years ago, and they've also finished second in the previous two Cricket World Cups, as well as winning the inaugural World Test Championship early this year.

"For me, it's starting again," Boult told New Zealand Cricket when asked whether he should keep the momentum or start over in the knockout stage. Boult explained that they'll be up against some tough competition as the event progresses. He said that what has worked well for the Kiwis recently is that the lads have worked together to try to be as precise as possible while also trying to read the wicket in the quickest way.

"Fellow match-winners," added Boult, referring to their opponents in SF, England. They're a well-balanced team that's currently playing some excellent white-ball cricket. He hopes they can cause a major upheaval. Both teams have a long and fruitful relationship and he is certain there are a lot of folks back home that are interested in this coming match.

The bowler also discussed the significance of taking early wickets in a game. He commented early wickets usually placed the opponent under a lot of pressure. Certainly, the team are attempting to disrupt a very powerful England top order, and he believes they'll succeed, but it won't be easy.

Boult admired Adam Milne and said Milne works really hard and he's currently playing some fantastic white-ball cricket. Boult mentioned that Milne's ecstatic to have this chance, and he's wearing fern on his chest.

On the 10th of November, Group 1 champions England will face New Zealand in Abu Dhabi, while Group 2 champions Pakistan will face Australia in Dubai on the 11th. The final two teams will face each other on November 14.