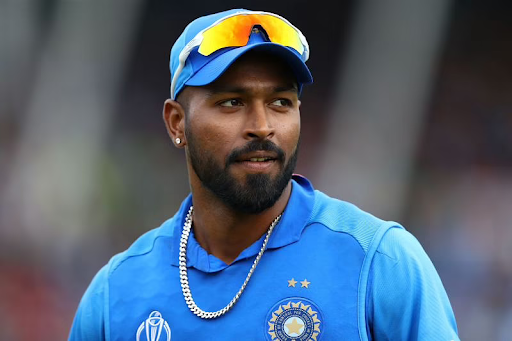 Hardik Pandya has not bowled since being named in India's T20 WC squad
Hardik Pandya has not bowled since being named in India's T20 WC squad
October 5, 2021  Author : ch799
When the team was first announced a month ago, many speculated that Hardik Pandya, the all-rounder, would be considered. He has, however, bowled a total of 0 deliveries since then. In reality, he has only played three matches in the IPL's UAE leg, indicating that his fitness problems have persisted.

Except for a match-winning performance against the Punjab Kings in Abu Dhabi, batting has been abysmal. On previous occasions, he's only achieved a strike rate of 162.79 at the death, which isn't good enough for a finisher of his calibre.

As a result, there have been rumblings concerning Hardik Pandya's inclusion in India's T20 World Cup squad. Not only because he hasn't been the all-rounder India craves, but also because his batting averages aren't particularly impressive, especially given that he will now be matched against specialist batters.

In a nutshell, though, that may illustrate India's predicament. Hardik Pandya is a shoo-in across formats when he's at his best. He has the ability and attributes to be the first name on the team sheet in T20Is. He can be that brilliant and have a three-fold impact on the game, similar to Ravindra Jadeja.

Ironically, during an IPL season in which Ravindra Jadeja has gone from strength to strength, Hardik Pandya is perhaps at his lowest ebb — a bottom that the entire country of India wants him to emerge from.

As things stand, India has only a few days to decide their T20 World Cup roster, and if these speculations are to be believed, Hardik Pandya could find himself on the outside looking in once more.

However, India must consider the reality that if Hardik Pandya resumes bowling, Jadeja and Hardik Pandya will provide India with a luxury that few other teams can even imagine. If he starts smashing the ball to all parts of the field, he could still be a viable finisher.

For the time being, Hardik Pandya's immediate future in the Indian team appears to be entirely contingent on what he does with the willow, which isn't much at present. From an Indian perspective, it seems to be a disgrace that one of the country's top all-rounders has had his bowling rug swept from under him, and there is a great deal of ambiguity about when things will return to normal.

In terms of his connection with the Indian team, things are a little tumultuous right now. And the longer he serves as a specialist hitter, the less likely Indian fans are to believe Hardik Pandya will ever reach his full potential.