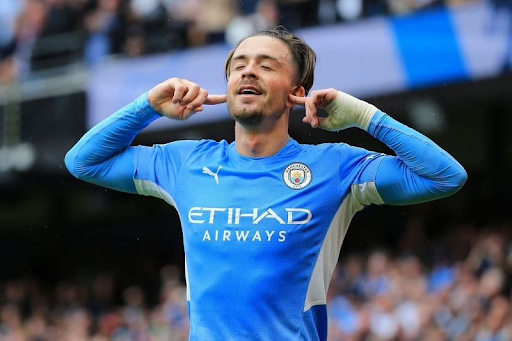 Jack Grealish eases early pressure with his Manchester City debut goal against Norwich
Jack Grealish eases early pressure with his Manchester City debut goal against Norwich
August 24, 2021  Author : ch799
Pep Guardiola was keen to defend his recruit Jack Grealish after minimal effect against Leicester City and Tottenham Hotspur.

The Spanish manager stated that "everyone needs time" to adjust to their new surroundings and that the entire club will assist Grealish in finding his feet at the Etihad Stadium.

On Saturday, the £100 million midfielders were named in the starting lineup against Norwich City, and he did not disappoint. Instead, he set the tone for what would turn out to be a massive win.

Grealish was given 75 minutes to make an impression against Norwich, and he made the most of it. His aim may have come about by chance, but it will do wonders for his self-esteem.

The 25-year-old has never lacked confidence, but he's in unfamiliar territory, and it would have only been a matter of time until he was chastised if he had a goal drought.

On the other hand, Grealish can now unwind and concentrate on settling in at his new club. He's no longer under the strain of scoring his first Manchester City goal.

There's a big difference between playing for Aston Villa and Manchester City, and Grealish had already noticed it after his baptism of fire against Tottenham last week.

Grealish has never had a season with more than 10 goals. However, for a player of his magnitude at Manchester City, 10 goals are the minimal need.

Pep Guardiola sees the England midfielder as a trump card for unlocking deep-lying teams, so he must have the correct mentality to prosper under him.

Grealish's game still has a lot of room for improvement, and he'll need to step up his output at Manchester City. However, his first goal alleviates some of the strain that comes with his high price tag.