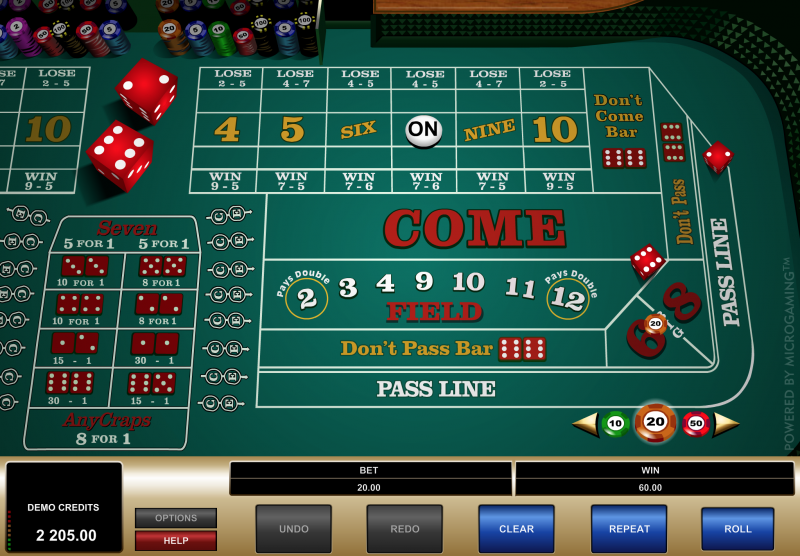 Medium Odds Craps Odds
Medium Odds Craps Odds
June 10, 2021  Author : ch799
Medium odds are a terrific alternative for you if you want to add a little extra excitement to your gameplay. Placing bets with medium odds will be more intriguing in-game because there is a little more on the line – but you won't be risking too much at the same time. Many of the craps side bets have medium odds.

Here's a rundown of some of the medium-odds craps bets you can place.

Any 7
With a payout of 4/1, you have a 16.7% probability of winning an Any 7 bet. This provides the house with a significant 16.9% advantage. This is very high in comparison to some of the bets we've seen so far, but it's still a good option if you're looking for a little more risk.

Place Bet - 4 or 10
Expect a 33.3% probability of winning if you choose this wager. The payout is 9/5 is better than the lesser odds bets discussed previously. The house advantage on this bet is 6.7%, which is favourable to you compared to other bets over 1/1.

Pass Line - 4 or 10
From a value standpoint, the Pass Line – 4 or 10 bet pays off 33.3% of the time, making it a better alternative than the Place Bet – 4 or 10. The house edge is 4.76% because the payout is 2/1.

Pass Line - 5 or 9
This bet pays out over 1/1 with a 3/2 payout on a 40% chance of winning. This bet has a 4.76% house edge. Although the odds are lower than the other medium odds selections, this is still a solid alternative for gamers looking for higher than 1/1 craps payouts.

Place Bet - 5 or 9
This bet is a wonderful option for bold players because it has only a 4% house edge and pays out at 7/5.