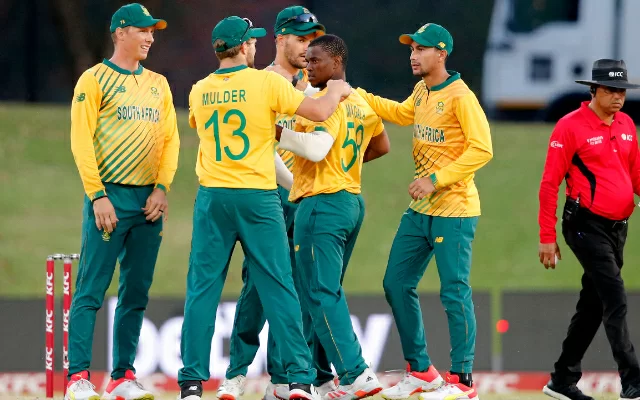 BBCI decided to cancelled South Africa tour of India T20I series
BBCI decided to cancelled South Africa tour of India T20I series
May 26, 2021  Author : ch799
The BCCI has agreed to cancel India's T20I series against South Africa, which was scheduled to serve as a pre-match warm-up for both teams ahead of the ICC T20I World Cup, held in India in October.

The board has set a trial date for the 14th edition of the Indian Premier League to resume, which was postponed indefinitely due to the increasing number of Covid-19 cases in the bio-security climate. The BCCI had previously stated that cancelling the tournament would result in a loss of INR 2500 crores.

The BCCI has announced that the league will start from September 18 or 19 in the United Arab Emirates (UAE), which has been the frontrunner as the venue since the league was cancelled.

The board claims that the three-week window will be adequate for the remaining 31 games and that a high-profile tournament like the IPL, rather than a bilateral series between India and South Africa, will be the best way for the team to prepare for the T20 World Cup.

There are also rumours that the two-match Test series between India and New Zealand in November will be rescheduled to coincide with the conclusion of the T20 World Cup.

Although the BCCI has stated that it will not relinquish its hosting rights until the COVID-19 situation in India is resolved, there is a risk that teams will refuse to travel to India for the multi-team tournament in light of the IPL's events. Meanwhile, the United Arab Emirates remains a viable choice for hosting the World Cup.