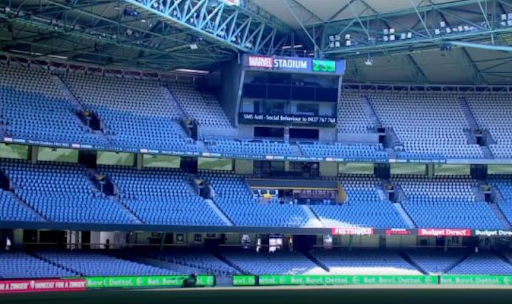 BBL players tested positive for Covid caused concerns for Cricket Australia
BBL players tested positive for Covid caused concerns for Cricket Australia
January 4, 2022  Author : ch799
The Sydney Thunder's New Year's Eve blockbuster BBL game against Adelaide Strikers is in jeopardy after four Thunder players tested positive.

Cricket Australia(CA) is seeking more information on whether the game can go forward due to close contact laws in South Australia.

Thunder players are awaiting the results of their PCR tests, which are anticipated in the early afternoon.

Even if the results are unfavourable, the game's future is uncertain due to the government's rigorous laws regarding close relationships. The Thunder would field a considerably weakened team in any case.

The Strikers will be unaffected. The Perth Scorchers were asked by Cricket Australia if they would fly from Melbourne to Adelaide to play the Strikers, but the Scorchers declined.

Additionally, seven Melbourne Stars players and eight support personnel have tested positive, putting the club's game against the Perth Scorchers on January 2 in jeopardy.

Cricket Australia and the Big Bash League clubs met late Friday morning to decide the next steps for all parties.

The Big Bash would continue with an inflow of top-up players, according to one idea. However, this brings with it a slew of issues.

The competition's integrity is one of them. In a franchise-based T20 event, how many club cricketers is too many? Is it preferable to postpone games rather than play them with a smaller group?

Another point of worry is Covid itself. How likely is it that a team will call up a player from the local grade competition who hasn't been following Cricket Australia's protocols and spread Covid on to his new teammates?

This is why, under CA's current criteria, there is a bridging period, which was followed by the Melbourne Stars when Andre Russell landed in Australia and was allowed to play two games against the Sydney Thunder with adequate social distancing. He is allowed to play on the field but not share a dressing room or high five his teammates.

Cricket Australia has a pool of four New Zealand players in the WBBL in late 2020, who were utilised when the competition was held in a hub at Sydney Olympic Park. Rosemary Mair, a bowler, competed for three different WBBL teams in the same competition.

Who would volunteer if CA invited a group of half-dozen men to live in quarantine for the whole month of January in the hopes of being selected for a one-game contract? And who would be willing to pay the fee involved?

CA is looking into all options to keep the season going and will only cancel games if there are no other options.